Posts for: June, 2021
By Edwin Yee
June 12, 2021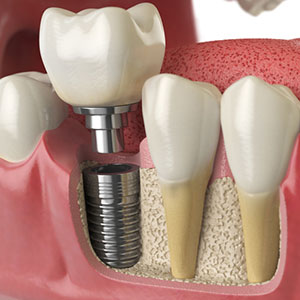 You've lost some teeth, and now you have to decide how to replace them. A fixed bridge or a partial denture are certainly good options. But the best choice today that dentistry has to offer is dental implants.
Implants have exploded in popularity among both dentists and patients, offering exceptional quality in life-likeness and durability. But they do have one drawback that might cause you to hesitate in choosing them: They're usually more expensive than other common tooth replacement systems, even more so if you're replacing each individual missing tooth with an implant.
But before you pass on them for something more affordable, take another look at dental implants. Here are 4 reasons why implants could be the wiser option for tooth replacement.
Life-like and functional. Other restorations can effectively mimic the appearance of real teeth, and they're reasonably functional. But implants score at the top in both categories because they replace more of the tooth—not just the crown, but the tooth root as well.
Bone friendly. Other restorations can't stop the gradual bone loss often caused by missing teeth, and dentures in particular can accelerate it. But implants are made of titanium, a bio-compatible metal that's also bone-friendly—bone cells readily grow and adhere to its surface. This accumulated growth around the implant site helps slow or stop bone loss.
Long-term savings. The integration of bone and implant creates a durable hold that can last for several years, possibly outlasting other restorations in the same situation. Taking into account all the costs—installation, maintenance and possible replacement—that can occur over the life of a restoration, implants could actually cost less in the long run.
Versatile. Implants can be used for more than single tooth replacements—they can be incorporated with other restorations like bridges or dentures to provide better support. Marrying implants with traditional tooth replacement systems can be less costly than implants individually while enhancing benefits like durability and bone strength.
Dental implants may not be right for everyone, particularly those who've experienced advanced bone loss. But if a thorough dental exam shows you're a good candidate, dental implants could be well worth the investment in your health and appearance.
If you would like more information on dental implant restorations, please contact us or schedule an appointment for a consultation. You can also learn more about this topic by reading the Dear Doctor magazine article "Dental Implants: Your Best Option for Replacing Teeth."
By Edwin Yee
June 02, 2021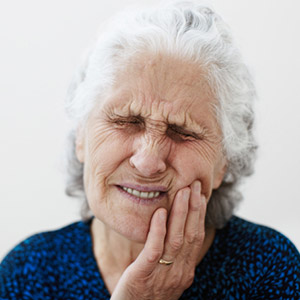 If your dental health isn't in the best of shape, a survey conducted by the American Dental Association (ADA) says the cause is likely one of three common oral health problems. The survey asked around 15,000 people across the country what kinds of problems they had experienced with their teeth and gums, and three in particular topped the list.
Here then are the top three oral health problems according to the ADA, how they could impact your health, and what you should do about them.
Tooth pain. Nearly one-third of respondents, particularly from lower-income households and the 18-34 age range, reported having tooth pain at one time or another. Tooth pain can be an indicator of several health issues including tooth decay, fractured teeth or recessed gums. It's also a sign that you should see a dentist—left untreated, the condition causing the pain could lead to worse problems.
Biting difficulties. Problems biting or chewing came in second on the ADA survey. Difficulties chewing can be caused by a number of things like decayed, fractured or loose teeth, or if your dentures or other dental appliances aren't fitting properly. Chewing dysfunction can make it difficult to eat foods with greater nutritional value than processed foods leading to problems with your health in general.
Dry mouth. This is a chronic condition called xerostomia caused by an ongoing decrease in saliva flow. It's also the most prevalent oral health problem according to the ADA survey, and one that could spell trouble for your teeth and gums in the future. Because saliva fights bacterial infections like gum disease and helps neutralize acid, which can lead to tooth decay, chronic dry mouth increases your risk of dental disease.
If you're currently dealing with one or more of these problems, they don't have to ruin your health. If you haven't already, see your dentist for diagnosis and treatment as soon as possible: Doing so could help alleviate the problem, and prevent even more serious health issues down the road.
If you would like more information on achieving optimum dental health, please contact us or schedule an appointment for a consultation. You can also learn more about this topic by reading the Dear Doctor magazine article "Top 3 Oral Health Problems."