Posts for: May, 2022
By Edwin Yee
May 19, 2022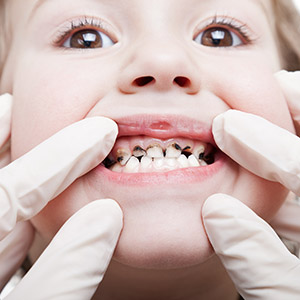 Primary ("baby") teeth may look cute and adorable, but they're a big player in your child's dental health. A primary tooth lost prematurely could eventually lead to a major bite problem.
Primary teeth fulfill a number of functions, most notably enabling young children to eat solid foods, speak and relate to people with a normal smile. But they also serve as placeholders and guides for future permanent teeth developing within the gums.
Problems arise, though, when a child loses a primary tooth early due to disease or trauma, leaving an open space on the jaw. Nearby teeth tend to drift in to fill the space intended for the permanent tooth, leaving little to no room for it when it's time to erupt. This can cause it to erupt out of position, which in turn could force other teeth out of alignment. The end result is a poor bite.
You can, however, avoid this costly outcome by either treating and preserving a decayed baby tooth, or preventing other teeth from drifting into a vacancy left by a lost primary tooth until the permanent tooth comes in.
Depending on the level of decay, treating a diseased primary tooth can include fillings, crowns or modified root canal therapy. For children at high risk for decay, a dentist may also apply sealant to the teeth to inhibit plaque buildup. Although some of these procedures can be extensive, they're often worth the time and effort to prevent a poor bite.
If, on the other hand, we eventually lose the tooth, we can still intervene by installing a space maintainer. This is essentially a loop of wire securely attached to a tooth on one side of a gap, while the other end of the loop butts up against the tooth on the other side. This prevents either tooth from migrating into the space until the permanent tooth is ready to come in.
Primary teeth may not seem all that important, but in the greater picture, they truly are. By taking care of them, you'll be doing your child's soon arriving permanent teeth a favor.
If you would like more information on pediatric dental care, please contact us or schedule an appointment for a consultation. You can also learn more about this topic by reading the Dear Doctor magazine article "Importance of Baby Teeth."
By Edwin Yee
May 09, 2022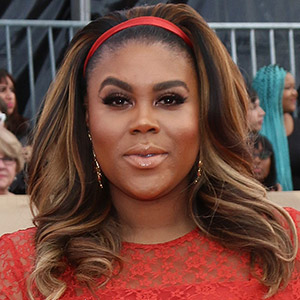 Nina Parker, the host of Love & Hip Hop for six seasons, is now busy with the new game show Blockbusters and her own talk show The Nina Parker Show. But even with a full plate, she took time recently for some personal care—getting a new smile.
Parker's fans are familiar with her noticeable tooth gap. But a video on TikTok in February changed all that: In the video, she teasingly pulls away a mask she's wearing to reveal her smile—without the gap.
Parker and other celebrities like Madonna, Michael Strahan and David Letterman are not alone. Teeth gaps are a common smile feature, dating back millennia (even in fiction: Chaucer described the Wife of Bath as being "gap-toothed" in The Canterbury Tales).
So, what causes a tooth gap? Actually, a lot of possibilities. The muscle between the teeth (the frenum) may be overly large and pushing the teeth apart. There may be too much room on the jaw, so the teeth spread apart as they develop. It might also have resulted from tongue thrusting or late thumb sucking as a child, influencing the front teeth to develop forward and outward.
A tooth gap can be embarrassing because they're often front and center for all the world to see, but they can also cause oral health problems like complicating oral hygiene and increasing your risk for tooth decay. They can also contribute to misalignment of other teeth.
Fortunately, there are ways to alleviate a gap. One way is to move the teeth closer together with either braces or removable clear aligners. This may be the best approach if the gap is wide and it's contributing to misalignment of other teeth. You may also need surgery to alter the frenum.
You can also reduce less-pronounced gaps cosmetically with dental bonding or porcelain veneers. Bonding involves applying a type of resin material to the teeth on either side of the gap. After some sculpting to make it appear life-like, we harden the material with a curing light. The result is a durable, tooth-like appearance that closes the gap.
A veneer is a thin wafer of porcelain, custom-made to fit an individual patient's tooth. Bonded to the front of teeth, veneers mask various dental flaws like chips, deformed teeth, heavy staining and, yes, mild to moderate tooth gaps. They do require removing a small amount of enamel on the teeth they cover, but the results can be stunning—completely transformed teeth without the gap.
Getting rid of a tooth gap can be a wise move, both for your smile and your health. You may or may not take to social media to show it off like Nina Parker, but you can feel confident to show the world your new, perfect smile.
If you would like more information about treating teeth gaps and other dental flaws, please contact us or schedule a consultation. To learn more, read the Dear Doctor magazine article "Space Between Front Teeth."