Posts for: November, 2018
By Edwin Yee
November 20, 2018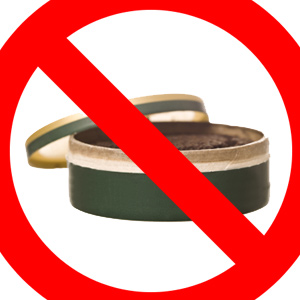 Chewing tobacco is as much a part of our sports culture as the national anthem. What once began as an early 20th Century baseball player method for keeping their mouths moist on dusty fields has evolved into a virtual rite of passage for many young athletes.
But the persona of "cool" surrounding smokeless tobacco hides numerous health threats — including disfigurement and death. What isn't as widely recognized is the degree to which chewing tobacco can adversely affect your teeth, mouth and gums.
Need more reasons to quit? Here are 4 oral health reasons why you should spit out smokeless tobacco for good.
Bad breath and teeth staining. Chewing tobacco is a prime cause of bad breath; it can also stain your teeth, leaving your smile dull and dingy, as well as unattractive from the unsightly bits of tobacco between your teeth. While these may seem like superficial reasons for quitting, a less-than-attractive smile can also have an impact on your self-confidence and adversely affect your social relationships.
The effects of nicotine. Nicotine, the active ingredient in all tobacco, absorbs into your oral tissues and causes a reduction in blood flow to them. This reduced blood flow inhibits the delivery of antibodies to areas of infection in your mouth. This can cause…
Greater susceptibility to dental disease. Tooth decay and gum disease both originate primarily from bacterial plaque that builds up on tooth surfaces (the result of poor oral hygiene). The use of any form of tobacco, but particularly smokeless, dramatically increases your risk of developing these diseases and can make treatment more difficult.
Higher risk of oral cancer. Besides nicotine, scientists have found more than 30 chemicals in tobacco known to cause cancer. While oral cancer constitutes only a small portion of all types of cancer, the occurrence is especially high among smokeless tobacco users. And because oral cancer is difficult to diagnose in its early stages, it has a poor survival rate compared with other cancers — only 58% after five years.
The good news is, you or someone you love can quit this dangerous habit — and we can help. Make an appointment today to learn how to send your chewing tobacco habit to the showers.
If you would like more information on the effects of chewing tobacco on general and oral health, please contact us or schedule an appointment for a consultation. You can also learn more about this topic by reading the Dear Doctor magazine article "Chewing Tobacco."
By Edwin Yee
November 10, 2018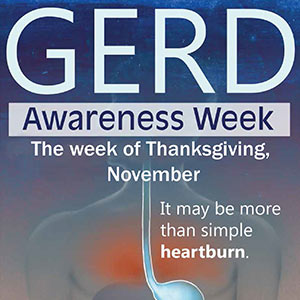 Not coincidentally, GERD Awareness Week overlaps with the Thanksgiving holiday. Many people get acid indigestion from time to time, especially during this month of major feasting, but if you suffer from more than occasional acid reflux, you may be among the 20 percent of U.S. adults with gastroesophageal reflux disease, or GERD. For many individuals, painful heartburn often accompanies acid reflux; however, for others there are few or no symptoms. In the latter situation, dentists may be the first to suspect GERD based on what we see during a regular dental exam.
With GERD, acid washes up from the stomach into the esophagus or throat, and even into the mouth. If the condition is not treated, the repeated contact with acid can lead to ulcers and cause pre-cancerous cell changes along the esophagus lining. In addition, the acids can eat away at tooth enamel and harm the soft tissues of the mouth, which may result in severely eroded teeth and chronic gum disease. Unfortunately for those who have relatively minor symptoms, GERD may go undetected until serious damage has been done. For this reason, diagnosis and treatment of GERD is very important.
You can play a big role in managing your GERD symptoms. Besides taking any over-the-counter or prescription medication your doctor recommends, you can help control acid reflux by eating smaller meals, avoiding foods and beverages that trigger heartburn, refraining from eating within three hours of bedtime, and resisting the urge to recline right after eating. Also, quitting smoking and taking off extra weight can help greatly.
Further, it is important to take steps to protect your teeth if you suffer from GERD. Here are some tips:
Neutralize acid by chewing on an antacid tablet or rinsing your mouth with half a teaspoon of baking soda mixed into a cup of water.
Don't brush your teeth immediately after an episode of acid reflux, as this could damage the weakened tooth enamel. Instead, rinse your mouth with water to dilute the acid and wait an hour before you brush to allow your saliva to rebuild the minerals on the surface of your teeth.
Schedule regular dental visits to monitor the health of your teeth and gums. Depending on your specific situation, we may recommend a particular treatment to help strengthen your teeth.
Our goal is to help you preserve your teeth for life, so be sure to tell us if you have been diagnosed with GERD or any other medical condition. If you have questions, contact us or schedule an appointment for a consultation. You can learn more in the Dear Doctor magazine articles "GERD and Oral Health" and "Tooth Decay: How to Assess Your Risk."